Gold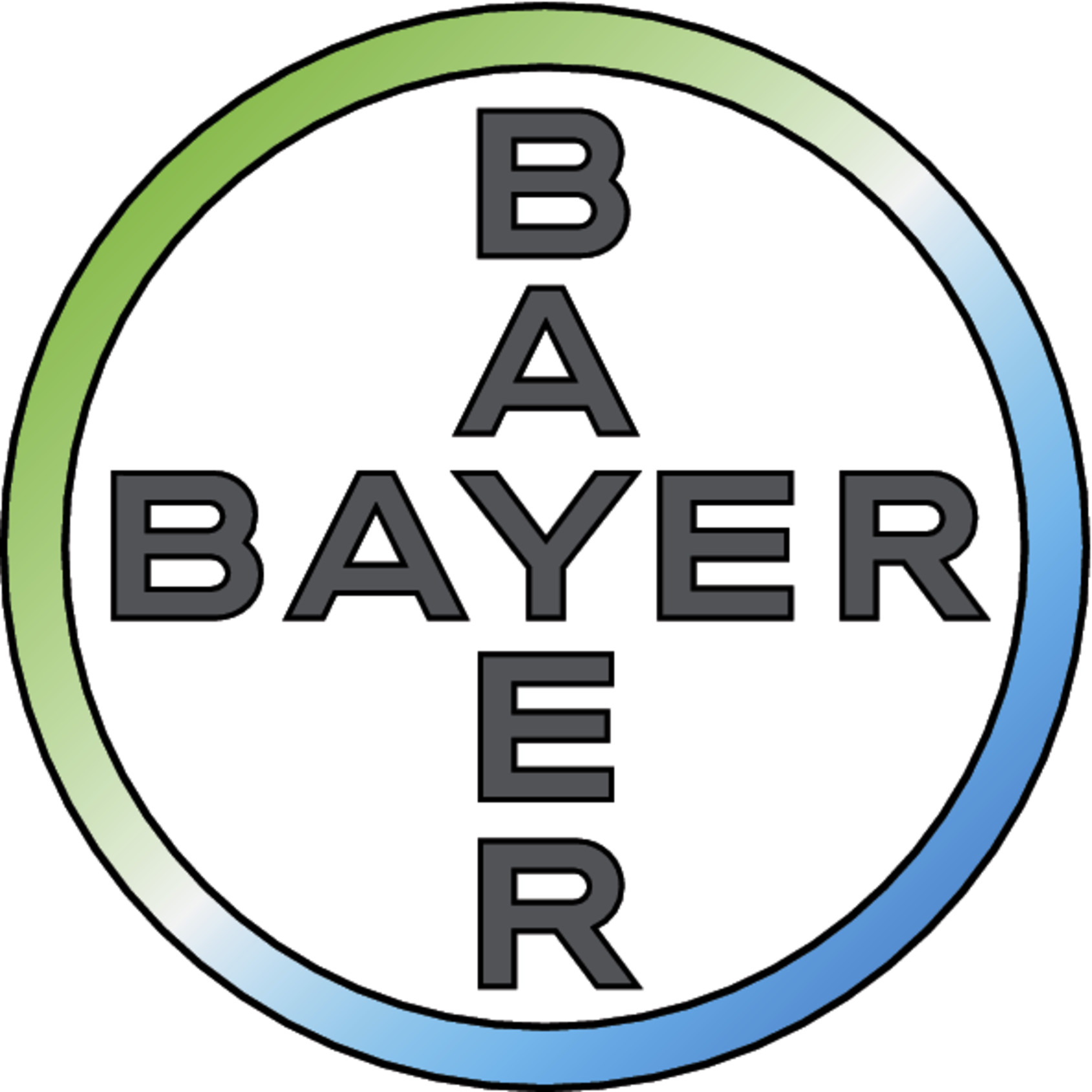 Bayer is a global enterprise with core competencies in the fields of pharmaceuticals, consumer health and agriculture. Innovation forms the basis of our success as a company, and our products and services are designed to benefit people and improve their quality of life. At the same time, we aim to create value through innovation, growth and high earning power. For more information, visit www.bayer.us.

Aflac is a Fortune 500 company, providing financial protection to more than 50 million people worldwide. When a policyholder or insured gets sick or hurt, Aflac pays cash benefits fast. For six decades, Aflac voluntary insurance policies have given policyholders the opportunity to focus on recovery, not financial stress. In the United States, Aflac is the leading provider of voluntary insurance at the worksite. To find out more about Aflac visit aflac.com or espanol.aflac.com.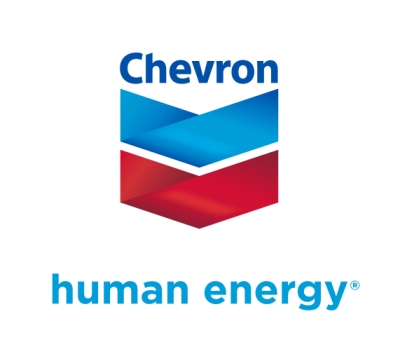 Chevron is one of the world's leading integrated energy companies. The company is involved in virtually every facet of the energy industry. Chevron explores for, produces, and transports crude oil and natural gas; refines, markets, and distributes transportation fuels and lubricants; manufactures and sells petrochemicals and additives; generates power and produces geothermal energy; and develops and deploys technologies that enhance business value in every aspect of the company's operations.

Cohn & Wolfe, a global integrated communications agency, builds brands through an uncompromising commitment to creativity. The agency's Dig Deeper. Imagine More. approach unearths fresh insights that deliver measurable business results for many of the world's leading brands. Cohn & Wolfe's work led to three Clio Awards and 17 Cannes Lions in 2016. The agency was also named Best Large Agency in North America by The Holmes Report and was the only Large Agency named to PRWeek's Best Place to Work list for three consecutive years.

Cushman & Wakefield is a leading global real estate services firm that helps clients transform the way people work, shop, and live. Our 43,000 employees in more than 60 countries help investors and occupiers optimize the value of their real estate by combining our global perspective and deep local knowledge with an impressive platform of real estate solutions. Cushman & Wakefield is among the largest commercial real estate services firms with revenue of $5 billion across core services of agency leasing, asset services, capital markets, facility services (C&W Services), global occupier services, investment & asset management (DTZ Investors), project & development services, tenant representation, and valuation & advisory.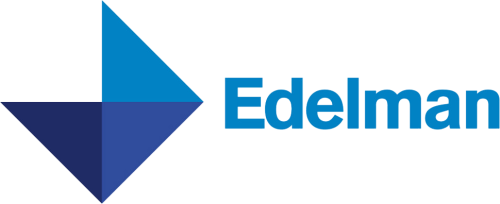 Edelman is a leading global communications marketing firm that partners with many of the world's largest and emerging businesses and organizations, helping them evolve, promote and protect their brands and reputations. Edelman owns specialty firms Edelman Intelligence (research) and United Entertainment Group (entertainment, sports, experiential), a joint venture with United Talent Agency. Visithttp://www.edelman.com for more information.

FleishmanHillard specializes in public relations, reputation management, public affairs, brand marketing, digital strategy, social engagement and content strategy. FleishmanHillard was named PRWeek's 2014 Global Agency of the Year; NAFE's "Top 50 Companies for Executive Women" for 2010-2016; and among PRWeek's 2013 "Best Places to Work." The firm's award-winning work is widely heralded, including at the Cannes International Festival of Creativity. FleishmanHillard is part of the Omnicom Public Relations Group, and has more than 85 offices in 30 countries, plus affiliates in 43 countries.

Ford Motor Company, a global automotive industry leader based in Dearborn, Michigan, manufactures or distributes automobiles across six continents. With about 194,000 employees and 66 plants worldwide, the company's automotive brands include Ford and Lincoln. The company provides financial services through Ford Motor Credit Company. For more information regarding Ford and its products worldwide, please visit www.corporate.ford.com.

General Motors Co and its partners produce vehicles in 30 countries, and the company has leadership positions in the world's largest and fastest-growing automotive markets. GM, its subsidiaries and joint venture entities sell vehicles under the Chevrolet, Cadillac, Baojun, Buick, GMC, Holden, Jiefang, Opel, Vauxhall and Wuling brands.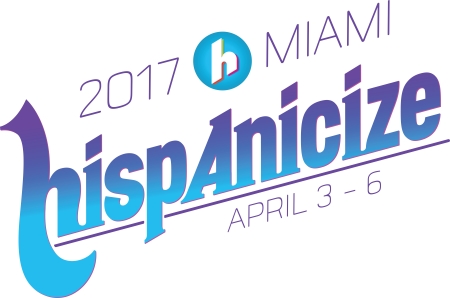 Now in its eighth year, Hispanicize 2017 Week is the largest annual event for Latino trendsetters and newsmakers in digital content creation, journalism, marketing, entertainment and tech entrepreneurship. Hispanicize 2017 is taking place April 3-6th in Miami, FL at the JW Marriott Marquis and is expected to gather more than 3,000 of the nation's most influential Latino professionals from the industries of digital content creation, journalism, music, marketing, film and business over four days. The Hispanicize event is a launch pad for creative endeavors, new products, technologies, marketing campaigns, films, books and more targeting Latinos in the U.S. and/or Puerto Rico. The Hispanicize event can be found on Facebook https://www.facebook.com/Hispanicize, Instagram (@HispanicizeEvent), Twitter and Periscope (@Hispanicize).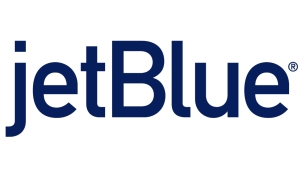 JetBlue was founded in 2000 on the mission of bring humanity back to air travel. Today, JetBlue is proud to Inspire Humanity through its innovative product, distinctive culture, and award-winning customer service. JetBlue operates an average of 925 flights per day across 100 destinations in the U.S., Caribbean and Latin America, and carries 38 million customers annually.

Caring for the world one person at a time inspires and unites the people of Johnson & Johnson. We embrace research and science - bringing innovative ideas, products and services to advance the health and well-being of people. Our approximately 126,500 employees, in more than 265 Johnson & Johnson operating companies located in more than 60 countries, work with partners in health care to touch the lives of more than a billion people every day, throughout the world.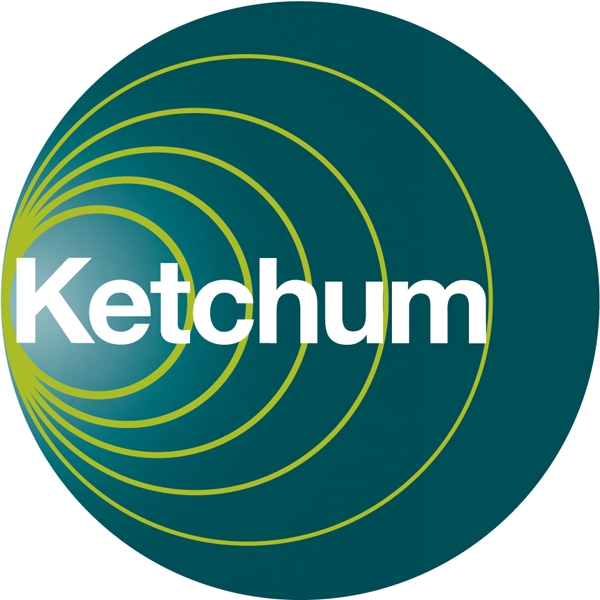 Ketchum is a leading global communications firm with operations in more than 70 countries across six continents. The winner of 19 Cannes Lions and an unprecedented five PRWeek Campaign of the Year Awards, Ketchum partners with clients to deliver strategic programming, game-changing creative and measurable results that build brands and reputations. For more information on Ketchum, a part of the DAS Group of Companies, visit www.ketchum.com.

M Booth is a marketing communications agency where innovation means everything – from the people we select for our teams, to our understanding of traditional and social media, to our programs that demand attention. We boast 150 Boothers with a variety of expertise but the same title: Ideapreneurs. We are relentlessly passionate about our clients and their business. We think big and move fast. And we marry creativity with an entrepreneurial spirit. In short, obsessed with not just what we do, but how we do it. Our C.A.F.E. Culture says it all: Courage. Accountability. Fun. Every day. Taking risks, speaking the truth, loving where we work. Because at M Booth, we believe inspired teams deliver inspired work.

MSLGROUP is Publicis Groupe's strategic communications and engagement group, advisors in all aspects of communication strategy: from consumer PR to financial communications, from public affairs to reputation management and from crisis communications to experiential marketing and events. With more than 3,000 people across close to 100 offices worldwide, MSLGROUP is also the largest PR network in Europe, fast-growing China and India. The group offers strategic planning and counsel, insight-guided thinking and big, compelling ideas – followed by thorough execution.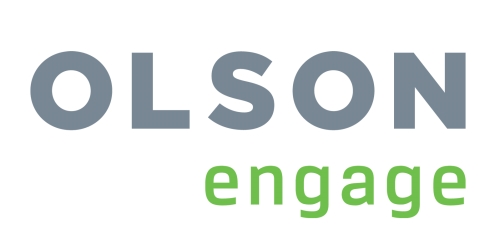 Olson Engage is the PR, social and experiential arm of ICF Olson, and has been repeatedly recognized among the most creative and effective agencies in the category. Our work helps some of the world's most admired companies and brands engage audiences, grow businesses and build reputations. Having been named PR Week's Agency of the Year in 2014, we're proud to again be a finalist for Midsize Agency of the Year, as well as Product Brand Development Campaign of the Year, in 2017.

PadillaCRT is a top 10 independent public relations and communications company. Its 240 employee owners use insightful strategies to help clients develop purposeful connections with the people who are important to their success. The company's 360-degree approach leverages research, brand strategy, advertising, design, digital, social, mobile, media relations, events and crisis management expertise to build corporate and product brands with customers, investors, employees and communities. Brand consultancy Joe Smith and market research firm SMS Research Advisors are integral parts of PadillaCRT. FoodMinds, an award-winning food and nutrition communications and consulting company, is a wholly owned division of PadillaCRT. Clients include 3M, Barnes & Noble Education, BASF, Bayer, Blue Cross Blue Shield of Minnesota, GE, Hass Avocado Board, Land O'Lakes, Mayo Clinic, Prosciutto di Parma, Rockwell Automation, U.S. Highbush Blueberry Council, the Virginia Lottery and Xcel Energy. PadillaCRT is a founding member of the Worldcom Public Relations Group, a partnership of 143 independently owned partner offices in 115 cities on six continents. Make a connection at padillacrt.com.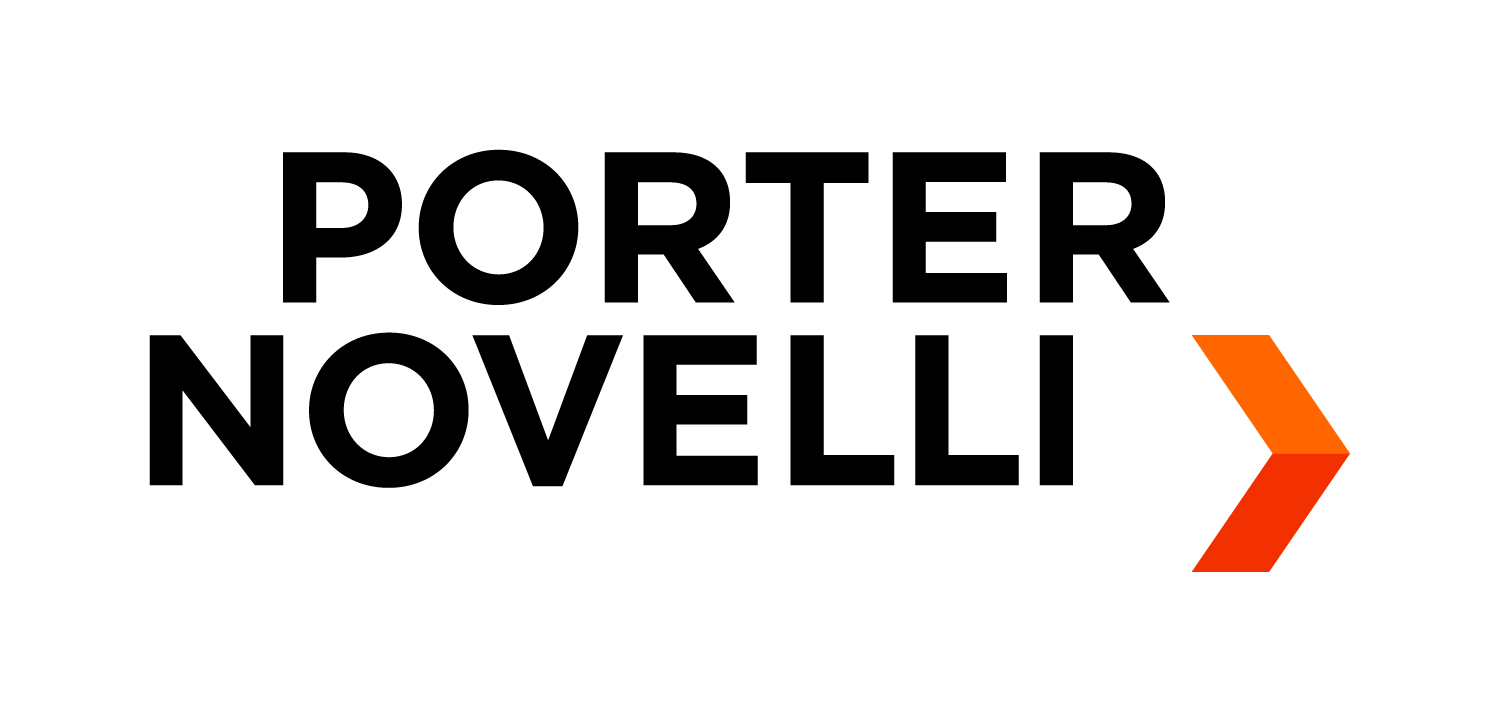 Porter Novelli is a global public relations agency built on a rich heritage of marketing for social good. We've been creating strategic brand messaging platforms and purposeful campaigns—that influence, engage and move the audiences who matter most to our clients—for more than 40 years. With a foundation grounded in research, insights and behavior change, we're uniquely positioned to craft the targeted, tailored, authentic messages that resonate in today's dramatically shifting communications world. To the right audience. On the right channels. At the right time. In the right context. For additional information, please visit www.porternovelli.com. Porter Novelli is a part of the DAS Group of Companies.

rbb is an integrated communications firm and four-time U.S. Agency of the Year. As the Champion of Breakout Brands, rbb inspires companies to create customer passion that delivers bottom line results. rbb's family of brands offer media relations, marketing, corporate communications, digital/social media and creative services/advertising. Specialty practices include consumer products/services, travel & leisure, health, sports & entertainment, professional services/B2B and higher education. The firm's global network extends across more than 50 countries through its partnership in PROI Worldwide, the largest global network of independent public relations agencies. For more information, visit www.rbbcommunications.com or call (305) 448-7457.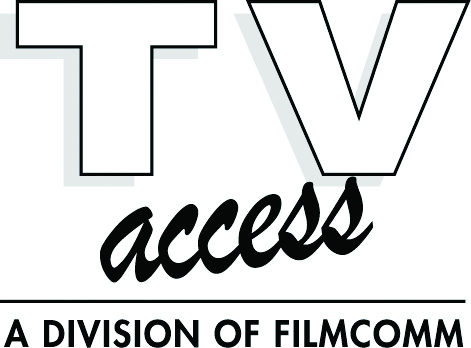 TV Access specializes in messaging for nonprofit organizations. Our experience and results in PSA distribution is unparalleled in the industry. TV Access is uniquely qualified to provide distribution for any PSA campaign. We have been providing PSA services for more than 40 years. We have always recognized that we are in a service business and go out of our way to provide exceptional service. In 2011, we distributed more than 300 television, radio, out-of-home, transit, or alternative media campaigns for nonprofits and government agencies.

Zeno is a global, integrated communications agency, born from PR. Our storytelling heritage is fundamental, as is our drive to disrupt and pursue the unexpected across myriad channels and platforms. We are an independent, entrepreneurial team of visionaries, experts and achievers relentlessly focused on transformative work that delivers real business value to our clients. And to get there, we are guided every day by our North Star – Fearless Pursuit of the Unexpected. In 2016, Zeno was named one of the Best Places to Work by PRWeek , "Creative Agency of the Year" at the 2016 SABRE Awards and recognized at the Cannes International Festival of Creativity in 2016, winning a Gold Cannes Lion and a Bronze PR Cannes Lion. In addition, Zeno is the unprecedented three-time winner of PRWeek's "US Mid-Size Agency of the Year" award. Zeno is a DJE Holdings Company. For more information, visit us at www.ZenoGroup.com.