2017 Honorees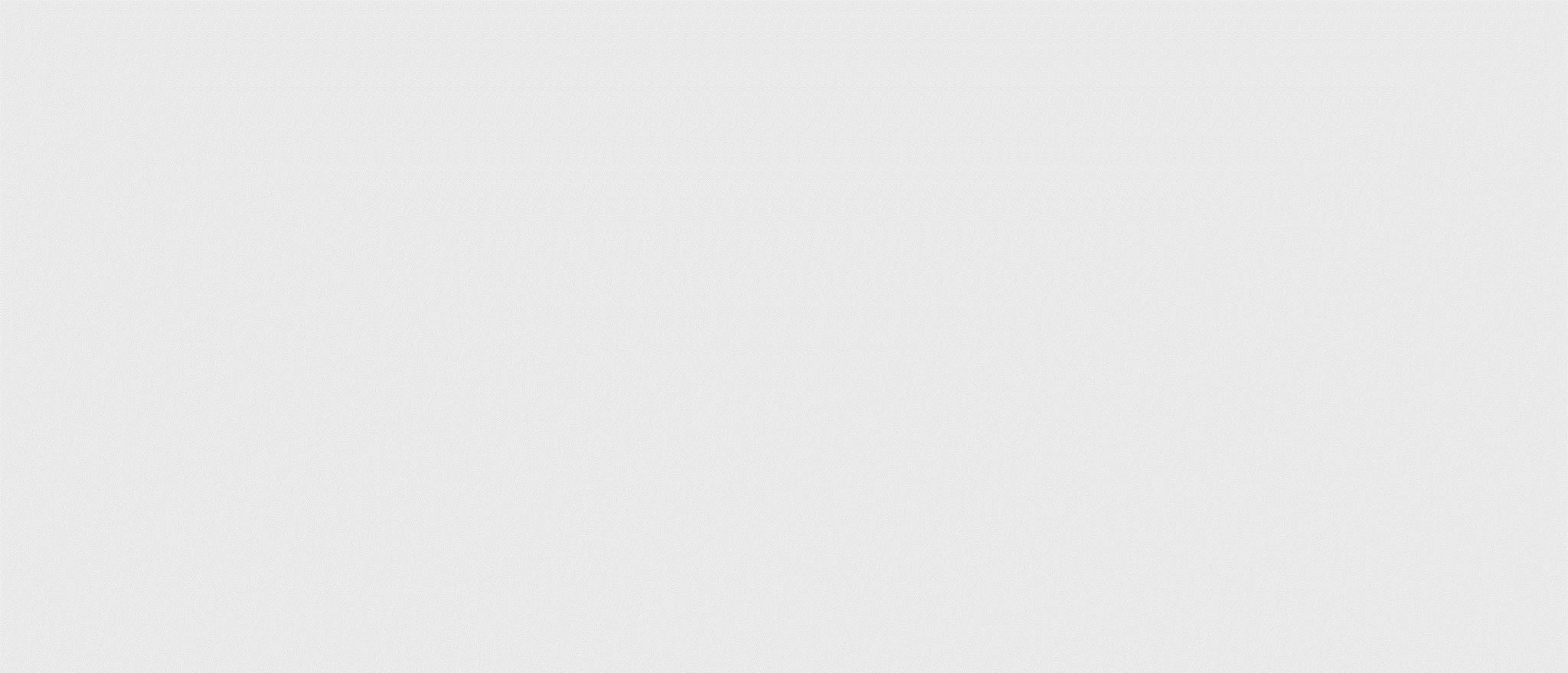 Few can rival the impressive body of A.G. Bevilaqua 's creative work, produced over her 15-year career in the business. When clients need exciting ideas that drive results and create conversation, Bevilaqua is the first stop. She has created stand-out campaigns, such as "Mike in the Window," a campaign that helped Downy fabric softener gain relevance with millennials and increased sales 10% by having insomniac comedian, Mike Birbiglia, sleep in a Macy's window to prove Downy sheets lead to better sleep. Her idea was made into a TV spot.

Bevilaqua's work includes the #FacetheWorld campaign for P&G Beauty, a partnership with LinkedIn which gave college students social media makeovers to help them put their best professional face forward. The campaign created major momentum for P&G's mega brands Pantene, Cover Girl, and Olay.
Adrianna Bevilaqua
Chief creative officer, MD, M Booth
Courtney Bigelow has a long history of success working with eBay, one of Edelman's largest global accounts. She led the eBay Marketplaces business, overseeing a team of 30+ cross-practice professionals and driving integrated consumer, business and digital communications strategy as well as programming targeting shoppers, small businesses and merchants and the technology community to help shape and share eBay's vision for the future of shopping. She also managed the split between eBay and PayPal in 2015 and guided the introduction of eBay's new logo.
In her role as global client relationship manager for PayPal, Bigelow leads a team of 100+ professionals to advance PayPal's mission of democratizing money. She is dedicated to finding solutions and tackling the client's most complex business challenges.
Courtney Bigelow
Executive VP, Edelman
Taryn Brucia joined LG Electronics USA in 2009 to spearhead the creation of internal communications programs for LG's 2,000 U.S. employees nationwide.
She quickly leaped to director, internal communications, where she was responsible for conceiving and implementing comprehensive programs to effectively foster engagement through understanding of the organization's business objectives and to drive a culture change that would connected various silos internally for the first time.
By 2014, Brucia was promoted to director of public relations for LG Electronics USA, with responsibility for LG's fast-growing Home Entertainment business in the United States. A highpoint of her career was her role in the launch of LG OLED TV, a product that created a new category of television. From leading the review program that resulted in a hands-down thumbs-up from industry experts to her creative consumer-facing PR initiatives to expose this new technology to the masses, Brucia played a major role in establishing LG as the clear leader in the premium television category. LG exceeded Samsung and Sony sales in less than a year.
Taryn Brucia
Director, public relations, LG Electronics USA
As evolving regulatory environment and emerging technology continue to buffet the financial industry, Bank of America depends on its SVP of communications and media relations, Matt Card, to drive positive results.
During his 10 years with Bank of America, Card has earned the trust and praise of the company's senior-most executives and communications colleagues for his ability to drive successful media campaigns and internal communications, while also addressing reputational issues facing the company and the industry.
In an often challenging media environment, Card proactively generates ongoing, positive visibility in support of key initiatives, thought leadership, client success and a range of capabilities. In 2016 alone, his efforts contributed to more than 2,000 stories in top business, trade and broadcast media, representing more than 16 billion impressions.
Card's skill in overcoming difficult situations at one of the largest companies in the world is matched by his leadership, writing and promotional prowess. His ability to dig deep within the organization to find the perfect story and craft strategic messaging that will drive growth and position the company as a leader continues to be a valued asset.
Matt Card
SVP communications and media relations, Bank of America
Beyond the stone façade of one of the country's oldest academic institutions, Chris Cashman is upending the way PR can align with and help achieve the Columbia Business School's broader strategic and business goals.
By reinventing PR operations at the institution, shifting from a reactive to an aggressively proactive posture and raising the visibility of the school and its community through breaking news and tireless promotion of its thought leadership platform, Cashman has garnered measurable and impactful results.
Cashman reinvented Columbia's media relations strategy, shifting its operation into a proactive, rapid- response newsroom and increasing positive media coverage by 225 percent since his start. This year, Cashman's team is on track to shatter all previous earned media records with more than 10,000 media articles written about Columbia. The school now ranks as one of the top three most covered business schools in the U.S. each month.
Chris Cashman
Senior director of public relations, Columbia Business School
Whether she's working on a teen dating violence prevention program or a sustainability consumer/trade show, Brianne Chai-Onn has developed a reputation for looking beyond media relations to create lasting social change.
At Finn Partners, Chai-Onn works on a high-profile stage, creating global movements around complex social issues and corporate social responsibility programs. Colleagues call her the "go-to person for anything to do with the United Nations" and "our secret weapon when it comes to global issues."
She has spent a decade developing and directing integrated communications programs for a variety of issues, including sustainable agriculture, renewable energy, intimate partner violence, gender equality and overcoming health disparities.
Brianne Chai-Onn
Partner, Finn Partners
Praytell, a four-year-old agency, has won the PR Week's Best Place To Work award for three years running. Colleagues cite Elizabeth Cleveland as the main reason Praytell has never lost an employee to another agency.
As the head of Praytell's integrated PR business, Cleveland is a crucial driver of the agency's business that saw revenue grow from $5.3M to $9.2M in 2016 and is on a similar path for 2017. She's known as "a new business monster," who helps bag wins like Macy's and Zappo's, while remaining an active day to day account lead.
Praytell has the highest employee retention rate in the industry, due in large part to Cleveland's influence. She personally manages the development of two dozen employees, offering thoughtful guidance that encourages learning and growth. Her junior team members say she's the person they know will help guide them over insurmountable challenges to help them reach their goals. Her unshakable support, positive attitude and commitment to her team mates is cherished by the entire Praytell team.
Elizabeth Cleveland
Managing partner, Praytell
When Beam Suntory wanted to make a splash for its spirits, Dan Cohen made history. Cohen's aggressive buzz-building efforts helped drive positive business results for the company's highest priority products including Jim Beam, Sauza Tequila and Suntory Japanese whiskies.
Cohen spearheaded the launch of Jim Beam's first-ever global marketing campaign, "Make History" featuring actress Mila Kunis, with integrated PR efforts across 200 countries, the most successful PR campaign in the brand's history. He oversaw the breakthrough "Jim Beam Apple Watch" PR campaign, which successfully disrupted the pop-cultural conversation and received a Gold Distinction and Audience Honor at this year's Adweek "Shorty Awards."
Whether supporting a "get the girl" lifestyle brand with a massive public relations budgets, a tiny craft spirits brand with limited awareness and distribution, or the world's largest bourbon brand, Cohen continues to drive unique and clever PR programming to deliver strong earned media coverage and social engagement and contribute to business growth.
Dan Cohen
Public relations director, Beam Suntory
Competitors become allies when working together for a mutually beneficial cause. Maury Donahue's challenge at FedEx is to bring internal and external stakeholders together to establish sound campaigns that educate policymakers and the general public on FedEx policy priorities.
She has worked with her FedEx Regulatory and Public Affairs Communications team, established 6 years ago, to simplify complex issues and focus her audience on the most important message. Donahue has worked to bridge gaps and educate her internal clients on the benefits of good PR. At FedEx, her team has enabled FedEx to expand its voice and influence.
Maury Donahue
Manager, regulatory and public affairs communications, FedEx
Megan Driscoll's PR career started with a paid internship with Edelman, a job expected to keep until she landed a preferred job in financial services. PR fever took hold and she never looked back. An assistant account executive position with Euro RSCG Life followed, then an account executive job at Fleishman-Hillard, where she was later promoted to senior account executive. Next came an account supervisor position at Lippe Taylor.
In 2013, just ten years after her Edelman internship ended, Driscoll was recruited to become president of BehrmanCommunications, a role in which she managed agency operations, mentored staff, recruited new business, and provided strategic advisement to clients. The responsibilities of the role gave her valuable experience and at a young age, she hit a career highpoint, but something was missing.
Driscoll felt the industry needed an agency that could offer senior-level, hands-on, personalized attention in the health care and beauty space—something she knew she could provide. Packaging that that expertise in the form of an agency owned, run and staffed entirely by women was tempting and EvolveMKD was born. Driscoll was 34 and the CEO of her own firm.
Driscoll built a business that quickly established itself as a go-to agency for clients looking to introduce new technological and aesthetic breakthroughs in the realm of women's health and beauty. The agency's all-female team has decades of collective communications and marketing PR experience and is the living embodiment of Driscoll's mission to "empower women and improve their personal and professional lives." The agency has been creating buzz for many cutting-edge brands using creative events, activities and campaigns that raise awareness, educate consumers and improve women's lifestyles.
Megan Driscoll
CEO, EvolveMKD
Colonel Sanders has returned to pop culture thanks for the efforts of Lori Eberenz. When Eberenz joined KFC, she was charged with reigniting the tired legacy brand—no easy feat.
In her tenure at KFC, Eberenz has been a key leader in reviving what some considered a dead brand in the U.S. with fun, exciting and breakthrough PR initiatives that delivered outstanding results. She helped mastermind an extra crispy sunscreen viral stunt, developed a "The Chew 5 Minute" feature on KFC's chicken cooking process, orchestrated KFC storming the Golden Globes and rolled out the promotion for several new product launches.
Her focus on dealing with crisis at the restaurant level as well as the corporate level is a breakthrough approach for the industry and Eberenz has personally led training of franchisees and restaurant managers on how to better use social media responsibly and deal with potential crises in their restaurants.
Lori Eberenz
Senior manager PR, Kentucky Fried Chicken
Christine Elswick's love for the exhilarating, fast-paced world of cyber security began in 2006 when she worked on Qualys at Schwartz Communications. Her work helped to build Qualys' rapid response engine around Microsoft's Patch Tuesday process and establish the company as the leading SaaS-based security provider in the market.
When she joined Highwire, the agency had only two security clients, but Elswick envisioned a practice that could engage in a thoughtful and visionary way with researchers and executives and support the emergence of next generation security leaders. Today, enterprise security is the agency's second biggest practice group and is recognized as a leader and coveted partner by vendors and security groups.
With a portfolio that consists of disruptive startups (Darktrace and SentinelOne) as well as leading companies (ForeScout, Veracode and Qualys), the group generates 21 percent of the company's revenue and Elswick's work was a strong contributing factor in the agency being awarded both the 2016 Small PR Agency of the Year by PRWeek and becoming a finalist for the Holmes Report's 2017 Technology Agency of the Year.
Christine Elswick
VP, head of cyber security practice, Highwire PR
Edwin Endlich's early experience writing for comedy legends David Letterman and Dave Chappelle and as a member of the Comedy Central writing team, as well as his background in advertising, has taught him how to create attention-grabbing content.
While transplants from other disciplines often struggle with what makes something "PR-able," Endlich has become a leading voice in the agency for creating highly relevant programs that earn attention, win pitches and impact culture.
At MMC, where he built and now leads the Content Strategy function, he has co-developed a data-driven approach that has become a game-changer in driving behavior and building brand love and has put his creative skills to work for some of the biggest brands in the world, such as M&M's, Dannon, Colgate-Palmolive, KY, ACUVUE and Taco Bell.
Edwin Endlich
Group SVP, executive editor, content marketing, Marina Maher Communications
The dawn of the digital age was a career incubator for Jordan Fischler. She has developed and executed initiatives that have introduced consumers to technologies that have changed the way we communicate, work and play.
"One of our first consumer technology experts, Jordan helped usher the agency into the social media era, with leadership roles on accounts such as MySpace and YouTube early on, and dozens more in the intervening years since," says Jonathan Heit, co-founder and president of the Americas division of Allison+Partners.
Fischler had a central role in growing Samsung from a tiny, $7,000-a-month month client into the agency's largest account with billings on pace to hit $5MM in 2017. She established Samsung as a leader among enterprise tech brands and elevated the brand against competitors with breakthrough communications around the award-winning notebook 9 series of laptops.
Jordan Fischler
Partner and head of consumer technology, Allison+Partners
Fast-growing agencies can struggle to retain the cultures that make them special. Brian Flad has played a critical role in protecting and maturing the peoplecentric, creative culture within Olson Engage's flagship Chicago office and across its network while keeping a firm eye on the future.
"Brian has been a consummate leader in the growth and evolution of our agency for the last decade. He's not only led the growth of MillerCoors, our oldest and biggest client, he's been a cultural beacon and key mentor to many of our best and brightest over the years. There is a long list of talented team members who would count him among their friends and also their favorite role models," says Bryan Specht, president, Olson Engage.
Brian Flad
Senior Senior VP and general manager, Olson Engageand general manager, Olson Engage
Rachi Govil has helped build Cohn & Wolfe's New York Healthcare practice into one the most notable groups within the agency.
Her passion for public health blossomed early in her career when she was involved in number of public health initiatives, including her marketing and communications programs on youth tobacco control with state health departments designed to empower teens to understand the mechanics of tobacco company marketing. Her work in that arena earned her national recognition by former Surgeon General Richard Carmona.
In her career with FleishmanHillard, she learned the ins-and-outs of healthcare communications on campaigns including the Susan G. Komen Breast Cancer Foundation College Tour launch and data publicity for one of the first drugs approved for Alzheimer's treatment.
After joining Cohn & Wolfe, where she's been a member of the team for the past 12 years, she has led some of the healthcare practice's largest accounts and secured two of its three largest pieces of business. Govil has a strong track record of growing business, delivering quality work, strong counsel and diversified offerings, while developing deep relationships across all client touchpoints.
Rachi Govil
Executive VP and deputy director, New York Healthcare, Cohn & Wolfe
Sakita Holley started House of Success PR as a mostly pro-bono business to help on-campus organizations and local businesses and to supplement her experience between internships. The part-time project has become a full-fledged agency that develops and executes strategic media campaigns while providing brand and social media strategy and management, influencer marketing and event production services.
Clients have ranged from the March of Dimes and the Harlem Arts Festival to fine jewelry company Wendy Brandes Jewelry and the Revlon-owned consumer product brand Lottabody.
Sakita Holley
Founder and CEO, House of Success PR
A leap of faith can sometimes usher in a whole new approach to marketing. When Jeff Immel left Arc Worldwide to join Weber Shandwick Chicago's budding creative team in 2012 as its first art director, he was making a bold move.
Immel had spent five years at Arc, has risen to an associate creative director role and had done great. He created the first-ever TV commercial for BlackBerry in response to the launch of the first iPhone and developed the 'What's Inside Matters' campaign for Maytag (with a campaign line that's still being used in the brand's advertising today).
Taking the risk and joining as the first art director at Weber Shandwick, he recast his traditional advertising experience to help build a creative department from the ground up. Immel's rich visual thinking helped turn what was once a PR-only agency into a marketing communications creative powerhouse that has grown its creative team by more than 30 percent in five years.
Jeff Immel
SVP / Creative Director, Weber Shandwick
Tanya Jarman's motto is "grow where you are planted" and she has flourished in a variety of roles in Virginia state government agencies. She is responsible for developing the brand and overall strategy for the Virginia Department of Health's VDHLiveWell outreach, the flagship brand for 35 federal programs in Virginia, including Virginia's WIC, Every Woman's Life free breast and cervical cancer screening and suicide prevention programs.
Last year, she oversaw a $150,000 marketing budget and led her team to develop and implement a strategic public relations program including public outreach, social media and online presence.
Taya Jarman
Communications director, Virginia Department of Health
After joining Planned Parenthood in 2013 as a press officer focusing on African American communication strategies, Alencia Johnson saw the need for a dedicated team that would focus on the impact of limited healthcare access on marginalized communities. She pitched the idea of a constituency communications department that would focus on communities of color, LGBTQ communities, faith communities and young people, and a new team was born.
As team expanded, Johnson was named director of the group, making her one of the youngest directors in the organization. At the helm of constituency communications, Johnson fuses her communications experience from corporate and political sectors to create strategies that advance social justice issues. She has helped Planned Parenthood craft and implement messaging that resonates with audiences who too often feel left out of the conversation on reproductive health care and rights.
Alencia Johnson
Director, constituency communications, Planned Parenthood Federation of America
Since 2015, John Jowers' sustainability expertise and strategic thinking have positioned him as a highly-respected and effective leader at Ogilvy, extending the reach of Ogilvy's sustainability communications practice to clients across the U.S. and the globe. Under his leadership, OgilvyEarth has become an integrated consultancy within the global Ogilvy network, seeing seven-figure increases, year-over-year.
In early 2017, Jowers assumed a larger leadership role for OgilvyEarth and has already recast the team into a sought-after strategic advisory and consulting service for Ogilvy's top clients around the globe. He has helped clients shift their CSR narrative from "checking off the box" to a compelling story built on brand purpose, ultimately helping them de-mystify sustainability to make it brand and audience relevant.
Communications strategist, brand marketer, storyteller. All these terms describe Lindsay Kaplan, a PR pro whose careful study of trends and insights allow her to inform creative risks, challenge marketing norms and change consumer behavior.
As VP of communications and brand engagement at Casper, Kaplan helped launch the startup alongside its founders and saw it through its early days with just a handful of employees sitting around a table. In under three years, Casper has grown into a $300M+ global business where Kaplan heads up the public relations, social media, editorial and brand partnerships teams.
Kaplan began her career in publishing, winding her way through communications and social marketing positions at Oxford University Press, Time Out New York, and ELLE. She jumped into the agency world at Publicis then delved into Silicon Alley, where she helped bring numerous startups to market.
She recently created an insomnia chatbot, launched a viral campaign for a dog mattress, scored a spot on Fast Company's list of the World's Most Innovative Brands, and shared her experience in a Harvard Business School case study.
Lindsay Kaplan
VP of communications and brand engagement, Casper
Sean Lashley is proof that professionals don't need to leave an agency to grow. Lashley began his career at FH as an intern. Fifteen years later, he has been responsible for the creation and management of the agency's global entertainment practice, breaking new ground in developing strategies to reach consumers through branded integrations in television, celebrity influencer campaigns and spokesperson work, sponsorships and events. Flourishing in a role he created, he currently provides counsel to some of the world's most admired brands, including Fitbit, Chase, Hallmark and Propel.
One of the youngest counselors in FH's 70-plus year history to launch a seven-figure global practice group, Lashley continues to keep the agency and its clients in step with changing communications dynamics. He helped Tourism Australia take "Oprah" and her audience for a two-week adventure to Australia as part of the premiere of her 25th and final season, driving a 66 percent jump in visitors to Australia.com.
Sean Lashley
Senior VP, partner and global entertainment lead, FleishmanHillard
Notorious for middle-of-the-night emails, Leigh Lehman has a reputation for her commitment to clients. In her seven years at Current Marketing, Lehman quickly worked her way up from an account executive to an invaluable thought leader and client counselor on some of the agency's most high profile projects.
During her tenure at Current, Lehman has worked on brands that are household names, including Brita, Burt's Bees, Del Monte, Glad, Green Works, Hidden Valley, Pine Sol, Samsung, Sun Products and Willow.
In the past year, Lehman was right beside NBA MVP Stephen Curry as he spoke to Ellen DeGeneres and First Lady Michelle Obama about the importance of drinking more water. She accompanied Naomi Kellman, CEO and President of The Willow Breast Pump, to interviews with media representatives on Kellerman's mission to revolutionize the category. Lehman's work with Willow drove more than 1 billion media impressions.
"Leigh steps up for the big assignments, both in volunteering to take them on and in delivering incredible client experience and impactful results," says one colleague. Clients notice her commitment. Kellman wouldn't talk to media without Lehman by her side and in a recent client review from The Clorox Company, Lehman was singled out as an invaluable member of the team.
"I take counsel from Leigh. She's always well prepared and she has a great understanding both of our business needs as well as the brass tack realities of the job she is doing," says a client from Brita.
Leigh Lehman
Group manager, Current Marketing
After establishing strong roots in television at NBC and Bravo, Maile Lyons crossed over to PR at WE Communications where she now leads a multifaceted, multi-region team representing a diverse portfolio of technology and consumer brands, including Microsoft, Volvo, Honeywell, Woodford Reserve, the Bill and Melinda Gates Foundation and Ste Michelle Wine Estates.
Under her leadership, the team provides a full suite of services and excels at shifting perceptions and driving sales. Lyons is particularly adept at conceiving thoughtful stories to highlight clients' products, She was able to feature Microsoft's Project Premonition in a Today Show piece on how technology is being used to combat the threat of diseases like Zika.
Maile Lyons
VP, WE Communications
You might say Doug McGraw is a high flier in corporate communications. In his two and a half years at JetBlue, McGraw has managed countless issues, from 30-inch snowstorms, to an onboard incident with Ivanka Trump, and the removal of a short-shorts-wearing burlesque dancer. Along the way, he's rewritten JetBlue's crisis protocols and has become a key player in its incident command center.
When he joined JetBlue in 2014, its co-founder was retiring and the airline had just announced a plan to increase revenue by adding seats and bag fees. McGraw's challenge was to show consumers that JetBlue could balance shareholder needs while still living its mission "to bring humanity back to air travel."
The go-to counselor for JetBlue's most difficult and sensitive challenges, McGraw has created a new integrated planning process and developed training to ensure that the corporate communications team is creating thoughtful programs that span media relations, social media, and internal communications—a crucial effort as JetBlue matures and seeks to balance its customer, employee and shareholder audiences.
Doug McGraw
Director, corporate communications, JetBlue
A veteran fashion editor and content strategy expert, Sara Mitzner created three highly successful and game changing ad campaigns for Swimsuits for All, which were featured in the Sports Illustrated Swimsuit Issue.
The "Curves in Bikinis" campaign featured Ashley Graham as the first plus size model in the swimsuit issue. Mitzner followed with a "Sexy Swim" campaign featuring 56 year-old Nicola Griffin, the oldest women to appear in a Sports Illustrated Swimsuit Issue.
The ground-breaking campaign ads garnered 1.5 billion and 2.6 billion impressions respectively. Both campaigns garnered tremendous press attention and sparked a global conversation about body positivity. Her campaigns received press coverage on Good Morning America, The View, Ellen and The Today Show as well as in the New York Daily News, Adweek, Allure, People and New York Magazine's The Cut.
A true visionary, Mitzner regularly produces evocative editorial photography and public relations campaigns that push the boundaries of conventional notions of beauty and body image. While the media has historically told women to hide and "flatter" their figures, Mitzner's work showcases women of all sizes and ages embracing their individuality and celebrating their bodies. And the world has taken notice.
Every campaign she has produced grabs the attention of numerous online outlets, TV outlets and have even gone viral and trended on Facebook and Twitter. This PR pro is dedicated not only to excellence, but originality in her work, which has arguably helped untold numbers of women feel confident in a swimsuit. It could be argued that her early work for Swimsuits For All helped change the face of the plus size industry.
Sara Mitzner
VP of creative and branding, Swimsuits For All
A successful entrepreneur who co-founded one of the fastest-growing PR agencies in the country, Method Communications, when he was just 29, Jacob Moon began his career at newspapers and magazines.
Under his leadership, Method quickly became the largest and most trusted PR agency in Utah, representing the state's top billion-dollar startups: Pluralsight, Domo and Qualtrics as well as accounts in industries ranging from venture capital to edtech. The agency's client portfolio includes the Huntsman Cancer Institute, Recursion Pharmaceuticals, Sorenson Forensics, the Crocker Ventures' biotech companies, Vivint Solar and Instructure, and one of the West's largest private equity groups, Sorenson Capital.
Jacob Moon
Co-founder and partner, Method Communications
With Claire Mulhearn leading communications, Merck become a new oncology leader in the industry. Recruited to come in-house after delivering stellar work on Merck's business at Hill & Knowlton, Mulhearn joined Merck in 2012, where she rocketed from director to executive director in just three years due to her strategic contributions to the infectious disease franchise and her efforts to put the company's oncology franchise on the map.
Mulhearn has been instrumental in helping build Merck into a formidable voice in oncology. Her oncology knowledge and her powers of persuasion drive media coverage as well as help shape the product and oncology franchise narratives in a highly-charged and competitive environment.
Claire Mulhearn
Executive director, oncology disease communications and patient group engagement, Merck & Co., Inc.
In the rapidly growing "FinTech" industry, Andy Payment has become an invaluable communication resource. In current and past roles at Verifone, First Data, Edelman, and WMA, Payment has worked with a variety of startups and Fortune 1000 companies, helping translate very complex business propositions into new client sales, blue chip investments, capital raises and exits.
When he joined Verifone, the company had doubled in size over two years through more than two dozen acquisitions. The global, publicly-held Fortune 1000 company delivers payment and commerce solutions to B2B clients in more than 150 countries and is at the center of conversation around the world's rapidly evolving retail and commerce models.
In his five years at the company, Payment built Verifone's Global Communications organization and integrated PR with other key marketing functions such as events, client communications and the global partner program.
Andy Payment
VP, global communications and events, Verifone
A taco emoji may never have reached smartphones without a push from Matt Prince. As manager of PR and brand engagement at Taco Bell, Prince helped spearhead a petition to bring the emoji to smartphones and has been the driver of many of Taco Bell's biggest cultural moments as he continues to support brand building efforts and special projects including food and digital innovation, brand engagement and cultural topspin.
Prince led communications support for several highly successful new menu launches for the chain. Most recently, Prince led PR efforts for Taco Bell's Naked Chicken Chalupa launch with a five-day campaign tasting trial tour around the country to give media and food bloggers a taste of the new product. The tour ended with a successful Taco Bell Speakeasy two days prior to the product's national rollout.
In an industry that is constantly changing due to advances in technology and shifting consumer trust in mainstream media, Prince has found breakthrough ways to continue to tell stories through a myriad of different communication vehicles.
Matt Prince
Manager of PR and brand engagement, Taco Bell Corp.
Rick Rhodes hit a milestone in 2016: The Sports and Entertainment practice he founded at Zeno Group three years earlier passed the $5 million mark and brought some of Zeno's largest and most high-profile clients (including Anheuser Busch, Intel and Pilot Flying J) to the agency.
Throughout his time at Zeno, Rhodes has delivered significant revenue growth to the agency while navigating the nation's biggest events, from Super Bowl to Sundance, Daytona 500 to Masters, CMA Awards to the World Series. His banner year in 2016 closed with Anheuser-Busch clocking in as Zeno's third-largest client—a brand relationship that started with a lead from Rhodes in 2013 and had grown to encompass more than 12 brands plus NFL-related work by 2016.
Rick Rhodes
Executive VP, Zeno Group
Jonathan Rosen was only 26 when he cofounded BerlinRosen with Valerie Berlin in 2005. The two built an agency on the idea that there was a market for companies, organizations, and candidates looking for a PR firm that operates with the speed and intensity of political campaigns.
Over the past 12 years, BerlinRosen has grown from a two-person shop started in an NYC apartment to a 110-person firm with offices in NYC, DC, and Los Angeles and a client base composed of the world's top companies, non-profits, foundations and candidates.
Jonathan Rosen
Principal and co-founder, BerlinRosen
It's not every day that two of the world's largest hotel brands merge. When Marriott acquired Starwood Hotels & Resorts Worldwide in 2016, the success of the deal hinged on consumer confidence.
Tracey Bermer Schroeder created a consumer communications strategy that delivered a message of unprecedented loyalty benefits on the day the acquisition closed. She has since elevated the new department that formed with the merger two years ago, forging strong integrated partnerships with the marketing organization her team of 20+ supports. A true leader, Schroeder's holistic understanding of the hospitality industry, consumer trends, and the media that covers them, has been a tremendous benefit to the entire organization.
Whether it's spearheading consumer PR for the largest hospitality merger of all time, co-developing ideas to support key partners, including NFL and Universal Music Group, or opening hotels around the world, Schroder is adept at identifying trends, connecting dots and empowering her team to develop smart strategies that deliver meaningful results. Her experience, drive and leadership empowers those around her to develop their very best work, ultimately contributing to Marriott's overall success.
Tracey Bremer Schroeder
VP, global head of consumer public relations, Marriott International
It's no surprise that 7-Eleven, the world's largest convenience store chain, recruited Stephanie Shaw to the client side.
While at Ketchum, Shaw rose to VP and directed large account teams supporting Darden, FedEx Office and 7-Eleven, among others. Within 24 hours of President Obama accusing his Republican rivals of sitting around "sipping on a Slurpee" rather than getting the job done, Shaw and her team hijacked the story and within a week kicked off a three-phase public relations campaign that generated 1.7 billion media impressions, nearly 2,000 media stories and $5.5 million in ad value.
While running the 7-Eleven account at Ketchum, Shaw also led integrated marketing efforts that capitalized on the popularity of 7-Eleven coffee to conduct a just-for-fun "7-Election" presidential election coffee-cup poll. Driving 5 percent increases in coffee sales and more than 1 billion media impressions, the campaign earned two Sliver Lions at the 60th Cannes Lions International Festival of Creativity.
After joining 7-Eleven, Shaw sidestepped personal and professional roadblocks to transform communications for the company's 4,000+ North American franchisees. Her commitment to ensuring that franchisees have convenient access to accurate and relevant information that drives business results and furthers the brand led Shaw to overhaul the franchisee newsletter and the corporate website.
Stephanie Shaw
Director of communications, 7-Eleven
For Saveria Singh, success is all about the data. As data-driven creative becomes a critical pillar for marketers, Singh is helping the industry reinvent how it harnesses data and insights and integrates that information into its business decisions.
Singh has managed and supervised billion-dollar national and global brands throughout her career and excels at strategic development, client relations, production, brand identity, journey mapping, and creating new content opportunities and experiences across many media.
Saveria Singh
SVP Global Digital Strategist, MSLGROUP
Whether she's communicating the dangers of mad cow disease or urging Americans to visit their national parks, April Slayton has demonstrated a genuine passion for communicating with Americans about the important role government plays in daily life.
Slayton has spent more than fourteen years in public service and has found ways to energize the communications operations in every position she's held by inspiring confidence, establishing a positive and creative workplace culture and allowing each organization's best attributes to shine through its communications strategy and tactics.
As the National Park Service's top communications official, Slayton led a communications strategy to celebrate the National Park Service's 100th anniversary. Her team gave the organization's website a face-lift, expanded national-level content and improved trip planning. Slayton also teamed National Park Service and the National Park Foundation to create the successful public engagement campaign, "Find Your Park" with the assistance of Grey Advertising. The campaign used a modern energetic approach to public engagement while staying true to the culture and identity of an agency with a 100-year history.
April Slayton
Assistant director for communications, National Park Service
Ani Stepanian's dedication, passion and commitment have catapulted her career. Her knowledge of PR and the strategies she is able to craft are what has set her apart. Her achievements have landed her industry recognition and entry into the Forbes Communication Council.
Co-workers say she is a dedicated and passionate employee whose knowledge and love of what she does is unmatched. At Mercer Vine, she is responsible for managing a broad marketing team and list of vendors, ranging from social media managers to graphic designers and art directors. She oversees all PR efforts throughout the company and is responsible for crafting and executing a wide range of media stories. She also serves on the board of the Mercer Vine Charitable Trust.
Ani Stepanian
Senior marketing director, Mercer Vine
Since joining Havas PR in 2013, Ravi Sunnak has been instrumental in helping to turn the agency's campaigns from ideas into global movements that inspire millions of people to action.
Sunnak led media relations for United Nations Foundation's yearlong action/2015 campaign, securing 1.6 billion media impressions from 600 outlets in 60 countries. His next win was ensuring that 317 members of the press as well as climate leaders and celebrities attended the Earth to Paris summit, earning coverage in more than 300 outlets in 15 countries with impressions exceeding 1.1 billion. The movement also won his agency 13 awards.
He also masterminded a huge reputation turnaround for Rhode Island after the state launched an unsuccessful brand campaign in spring 2016. Few Rhode Islanders identified with the tagline developed by a design agency, and the fallout played out in international, national and local press and on social media.
Ravi Sunnak
EVP, corporate and global, Havas PR North America
Few PR professionals are shaping a CEO's communications at age 23. Lauren Tilstra has been advising C-suite leaders of Fortune 500 companies on communications strategy since her early 20s.
As an executive communications team member at Verizon, Tilstra is the voice behind seven of Verizon's most recognized C-suite leaders on social media and has developed Verizon's executive social media strategy from the ground up. Her positioning efforts increased Verizon's chairman's LinkedIn follower base by over 100k in under one year.
Beyond her industry-related accomplishments and activities, Tilstra is a passionate champion for equality for women and girls both in the U.S. and internationally. Through the nonprofit, Friends for Global Change, Lauren goes on mission trips to third-world countries like Nepal and Haiti multiple times a year using her own money and vacation time to deliver direct aid items and to coach local girls on the importance of education and developing a strong sense of self.
Lauren Tilstra
Senior executive communications manager, Verizon