2016 Honorees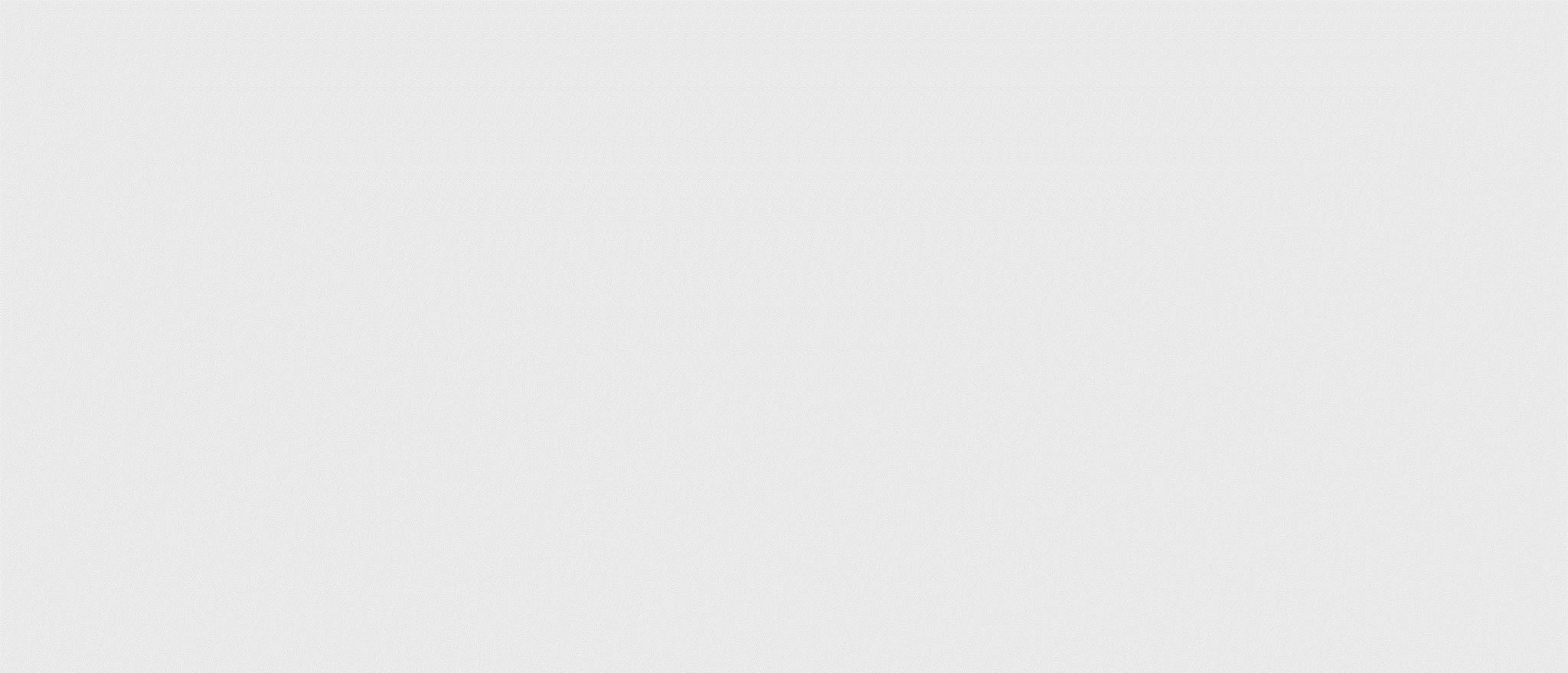 If young PR pros are looking for a role model, they need look no further than Alison Borgmeyer. The Ketchum executive worked her way up from intern to partner, managing some of the firm's top accounts. And she picked up a master's degree in nutrition and added registered dietitian to her résumé, a hot PR specialty sought after by consumer, food, and pharma clients. "Not only has she made Ketchum her home, but she has also reinvented herself over and over again to become more valuable," says Kris Patton, manager of the Brand PR Center of Excellence at General Mills, a top Ketchum account. Borgmeyer now runs the firm's Midwest food and agriculture practice, the largest and fastest-growing P&L for Ketchum Midwest. She also serves on the firm's food B2B taskforce and its new internal think tank for natural and organic food clients. Colleagues say her success has been propelled by her deep contacts and media relations acumen, combined with unmatched client service and an ability to not only speak to, but also grasp clients' business needs immediately. "Alison is a passionate, knowledgeable, and invaluable business partner," adds Patton.
Alison Borgmeyer
Partner and director, Ketchum 39
Managers recognized Obele Brown-West's digital marketing talents early on in her career. From global brand relaunches to experiential stunts, she has led national and global marketing initiatives with Fortune 100 companies. She quickly gains the trust of clients and colleagues with her confident, gut- level instinct for what works. Following a stint as an account director at 360i, she later joined Mcgarrybowen, where she led the AOR account for United Airlines, working on its Fly the Friendly Skies brand relaunch campaign. It didn't take long before she joined the ranks of the management team at San Diego-based Piston. Overseeing account management and strategy, and new business, she attracted new clients such as Skullcandy, Rubio's Coastal Grill, and the San Diego Chargers. When Lewis acquired the firm in 2015, Piston relied on her to play a key role during its integration. In June 2016, Weber Shandwick hired Brown-West as its digital account and engagement lead in its Chicago office. It's no wonder colleagues say she is "someone who is sure to shape our industry's future."
Obele Brown-West
SVP, digital account and engagement lead, Weber Shandwick 34
Agencies don't carve out new positions for just anyone, but that's what happened for Risa Burgess, who started her PR career nearly two decades ago at Schwartz Communications, now part of MSLGroup. Known for her "sixth sense" into what makes teams work, both in the office and during a new business pitch, the healthcare expert recently found herself promoted to client engagement lead, the first such position in MSLGroup's Boston office, where she works with clients including Kimberly-Clark, West Pharmaceutical Services, Alkermes, Wright Medical, PerkinElmer, and HTG Molecular Diagnostics. With expertise in specialized areas like orthopedics, central nervous system disorders and pain management, and PR skills that run from product communications and celebrity-driven promotions to alliance building and executive media training, it's no wonder she's a trusted adviser to so many. Burgess' know-how and ability to deliverable measurable impact has made her a key ally of West Pharmaceutical, MSLGroup longest-standing client in Boston, working through corporate reputation and crisis management, as well as product comms and corporate rebranding. Kimberly-Clark Health Care also turned to Burgess, who has led and grown the account for several years, when it spun out the healthcare property as a new brand and company, Halyard Health. Up-and-coming agency PR pros seek also seek Burgess out as a mentor, with many colleagues noting her ability to inspire the best in others and drive performance. She completely relaunched MSL's internal mentorship program, boosting morale and retention, a critical component of agency success. Her thought leadership extends outside the firm, too. She's a past president of the Publicity Club of New England; orchestrated a regional event on social media for healthcare pros; and joins industry discussions, including as a recent panelist for a Northeastern University healthcare media event.
Risa Burgess
SVP, Boston Client Engagement Practice Lead, MSLGROUP, 39
Catch a glimpse of Bill Burton's résumé and you'll spot major leaders of the Democratic Party, including President Barack Obama. The spokesman, strategic adviser, and campaign guru has worked as a communications adviser to Rep. Dick Gephardt, Senators John Kerry and Tom Harkin, Mayor Rahm Emanuel, and even Al Gore's presidential campaign. Tapped as then-Senator Obama's national press secretary in 2007, Burton was one of the campaign's first hires. After a successful 2008 presidential race, he entered the White House with the president as deputy press secretary and special assistant, traveling with Obama extensively, briefing reporters from Air Force One and from the White House. During re-election, he cofounded Priorities USA, a super PAC dedicated to returning Obama to the Oval Office. Burton has since lent his talents to the PR sector for the last several years, advising a diverse roster of nonprofits, corporations, and politi- cians looking to navigate Washington, crises, and public issues. He later joined Global Strategy Group as MD and EVP before leaving for SKDKnickerbocker, where he set about working on the agency's expansion into California, helping the firm pick up high-profile clients through a new Los Angeles office.
Bill Burton
MD, SKDKnickerbocker 38
Tech PR isn't for wimps, and operating in the ever-hot online video space, can be tougher. But Jessica Casano-Antonellis, who spent a decade as account director at Text100, makes it look easy. Casano-Antonellis leads global media relations and communications strategy at Vimeo. She's done so over the last several years as the company has placed big bets, leaning into creators, video quality, and original content, and clinch- ing deals with HBO. She's been on the frontlines as Vimeo rose to 45 million users. She leads the PR, events, and production teams, and oversees and develops programs with its creator community. Casano- Antonellis spearheaded the recent multi- pronged Share the Screen initiative to help women filmmakers close the wage gap, and launched Vimeo's first series, High Mainten- ance, which was sold to HBO the next season. Simply put, her impact is felt companywide. Colleagues describe her as smart, creative, and engaged, but revere her for her honesty and tenacity as Vimeo has carved out a niche in a field with competitors such as YouTube, Amazon, and Netflix. "Prior to Casano-Antonellis joining, Vimeo had little presence in terms of brand awareness and media placements," adds one colleague.
Jessica Casano-Antonellis
VP, communications, Vimeo 37
Few toys are more synonymous with girlhood than Barbie. Michelle Chidoni is tasked with keeping the iconic 50-year-old brand relevant. When she first started at Mattel, Chidoni worked on its "boys brands." She took a brief detour to Disney and, prior to that, spent some time on the agency side at GCI Group (now part of Cohn & Wolfe). Her early days at Mattel included working on the devastating 2007 recall in which the toy company pulled millions of potentially dangerous items from the shelves just prior to the holiday buying season and the global launch of its Monster High series. But it's on Barbie where she has raked in the awards for savvy PR and smart executions, including the doll's 50th anniversary campaign in 2009. As Barbie morphed to meet the modern world, new ethnicities were introduced, as well as a new foot that would allow her to wear flat shoes. Through it all, Chidoni was there to respond and shape the conversation. And she didn't stop there as in 2016, Chidoni helped lead the introduction of "curvy" Barbie, along with two other body types: tall and petite.
Michelle Chidoni
VP, global brand communications, Mattel 33
Whaewon Choi-Wiles wields an exceptional mix of skills. Blending adver- tising, digital, and marcomms with creative chops, she has developed a number of award-winning campaigns and built out some of FleishmanHillard's most important and largest accounts in just a few short years. She interned with Fleishman at the start of her career, but took a five-year detour to St. Louis-based ad agency Adamson, where she developed cross-channel marketing campaigns. When she returned to Fleishman in 2010, it didn't take the global firm long to set those versatile talents loose on its accounts. Choi-Wiles quickly earned her VP title and was promoted to SVP, as well as partner, making her one of the firm's youngest partners yet. The firm credits Choi-Wiles with driving more than $2 million in new business in the last two years throughout North America and the U.K. Her steadfast dedication to rooting out every available resource at the agency to tell a client's story persuasively and in a cross-channel manner, whether in consumer products, food, or technology, inspires colleagues to do the same.
Whaewon Choi-Wiles
SVP and partner, FleishmanHillard 34
Jessica Clifton operates at a level above most. Her high output, marcomms savvy, and leadership talents landed her a seat on Edelman's U.S. leadership team, one of the youngest executives to do so. Moreover, just this year, Edelman created a new position — MD of strategic growth and development — to tap into her natural entrepreneurial spirit. Focused on scaling and growing the agency's digital specialties, Clifton has displayed deftness with new technologies and storytelling. With 15 years of integrated marketing experience at agencies such as Draftfcb and Goodby, Silverstein & Partners, she's leveraged brand strategy and social chops for clients such as General Electric, PepsiCo, and Sprint. As the group digital head for Edelman in Los Angeles, she doubled revenue and headcount with new business wins such as Disney, Facebook, Petco, and Vans. Clifton established Edelman's first video influencer "center of excellence," which opened up a $3 million revenue stream. "She instinctively knows how to get the best out of each person on the team," says a colleague.
Jess Clifton
U.S. MD, strategic growth and development, Edelman 35
With an impressive 15 years of experience, Reggie Dance has already made a big impact, handling PR for top brands — including Pepsi, McDonald's, and Philips — while working at 5W, MWWPR, MSLGroup, Weber Shandwick, and now Coyne PR. During the past four years at Coyne, Dance has been one of the firm's most resourceful team members at pursuing new business. He's spearheaded a team within the automotive group for Fiat Chrysler and, in 2015, Dance's passion for multicultural marketing led Coyne to form a dedicated division. Its clients include the USA Swimming Foundation and the Hip Hop Caucus, a nonprofit organization that connects the hip-hop world and inner city communities to the civic process, including voter awareness. "Reggie is an incredible mentor, strategist, and PR professional. We are lucky to have him on the Coyne team," says John Gogarty, the firm's president. "From sports, restaurant, and entertainment to tech and multicultural, Reggie's client-first approach has defined his career. I'm not sure I've ever encountered a co-worker or client who didn't love working with him."
Reggie Dance
VP, Coyne PR 39
Most PR jobs require a cool head. But the point of contact at a flailing insurance giant at the height of the 2008 financial crisis and during the years of subsequent fallout? That requires next-level skills. Lauren Day was the director of strategic comms for AIG in 2008, and a "critical orchestrator" of efforts to resolve the company's crisis, including its restructuring. She got her start as a legislative aide in the Connecticut state legislature, but her first job was at the U.S. Information Agency in Washington, DC, working the Africa desk at the time of the embassy bombings in Kenya and Tanzania. After AIG, she went on to lead corporate communications at Axa where she was a member of the executive management group and oversaw all aspects of corporate comms, public affairs, employee engagement, and media relations. Day is now driving a turnaround in Prudential's comms division as it faces new challenges, especially on the public policy front. She is tasked with building out an all-new strategic PR organization supporting global business growth and designing integration with marketing.
Lauren Day
VP, head of business communications, Prudential 39
From pairing ice cream with high fashion to reimagining the Axe brand, Casey DePalma McCartney has made a mark in her five years at Unilever. She started as marcomms manager for digital, social, and PR for Hellmann's and Lipton. Now as senior manager of digital engagement and PR, DePalma McCartney oversees Uni- lever's food brands and its men's personal care and deodorant lines. Prior to Unilever, she worked at Berns Communication Group handling professional PR for Saks Fifth Avenue and Li & Fung USA. Next, she went to the consumer PR practice at Linden Alschuler and Kaplan, where clients included Hostess Snacks, Drakes Cakes, and Mueller's Pasta. She also directed grassroots events for Wonder Bread and launched the inaugural social media programs for the brands. After her move to Unilever, DePalma McCartney accelerated the U.S. launch of Magnum Ice Cream by pairing the treat with fashion's Karl Lagerfeld, which helped position Magnum as number one in the market. "Casey's dedication to crafting our stories and scaling our brands helps our organization touch the lives of billions every day," says Kathy O'Brien, VP of skin and marketing services at Unilever. "She's a true partner and great person."
Casey DePalma McCartney
Senior manager of digital engagement and PR, Unilever 35
We're not sure how often Elisabeth Diana updates her profile picture, but she's on top of all things Facebook. As head of global corporate communications of the social media giant, Diana leads comms for Facebook's $18 billion advertising business and oversees its corporate comms. At Facebook, Diana started as a PR manager leading communications for small business and advertising measurement. She now has oversight for all monetization and advertising, corporate, data analysis, and internal comms for the company. She also started the small business community engagement program, a global initiative that resulted in a significant increase in product adoption and several million additional small businesses on Facebook. Diana also played a pivotal role in tell- ing the story of Facebook's advertising business both before and after the company's IPO. Prior to joining Facebook, Diana work-ed for Google, where she managed global communications and public affairs, and led monetization communication for AdSense and Google Analytics.
Elisabeth Diana
Head of global corporate communications, Facebook 36
Arun Divakaruni is a rarity — a scientist and a creative storyteller. After getting a Ph.D. in molecular biology and biochemistry from UCLA, Divakaruni joined the element scientific communications team at Weber Shandwick eight years ago and found his niche. Divakaruni has played a key role in Weber's work with Genentech. In 2013, he became the chief architect of the firm's digital storytelling initiatives for the company and helped launch Genentech's first full-scale news hub for the American Society of Clinical Oncology. Divakaruni assembled a strategic team for Genentech that includes scientists, copywriters, developers, and designers. And in 2016, Divakaruni was tapped to lead the integration of ReviveHealth, a healthcare agency acquired by Weber. "Arun continually inspires us to explore new ways to tell the stories that matter most," says Ed Lang, senior director of ex- ternal comms at Genentech. "Together, we have reimagined how we communicate and how we engage with the people that matter most — scientists, patients, and caregivers."
Arun Divakaruni
SVP and U.S. health innovation leader, element scientific communications team, Weber Shandwick 35
From TV chefs to pop icons, Charlie Dougiello has helped expand brands into new markets. He began at The Lippin Group before moving to DKC, where he rose to VP, handling accounts for artists such as Alicia Keys and media brands including Esquire and the New York Daily News. After working on the launch of Every Day With Rachael Ray, he was offered a position by the Food Network star herself and was named director of PR for the Rachael Ray brand. That work led Dougiello to cofound his own full-service branding and marketing firm, reuniting with a mentor from DKC. Their timing was not ideal, opening The Door in 2008 on the eve of the recession, but Ray put her trust in him, as did music legend Michael Jackson, as the firm's first clients. The Door persevered, and Dougiello now oversees about 40 people across five markets, with two new divisions, and nearly 70 accounts. By 2015, the midsize firm's billing had increased 40% year to year, while opening offices in Chicago, Los Angeles, Philadelphia, and Austin. This year, The Door will open its fifth satellite office in New Orleans. Clients of the firm include PepsiCo and Sony Music.
Charlie Dougiello
CEO and cofounder, The Door 38
Devoted to your grande latte or Frappuccino? Haley Drage may have a hand in that. As head of global brand comms, Drage is responsible for what customers experience at Starbucks every day. She started out focused on sustainability and corporate social responsibility, but her mission is to turn Starbucks' passion for coffee into an intrinsic part of the customer experience with the brand, including store design and Starbucks' app. "Haley's orientation as a comms leader is to begin each campaign by asking 'What business problem are we trying to solve?'" says Corey duBrowa, SVP of global communications and public affairs at Starbucks. "Every effort she has led — coffee leadership, design excellence, our technology, and innovation narrative — has begun with this in mind and has produced tangible business results." Under Drage's strategic eye, coverage highlighting Starbucks' authority in coffee craft increased 36% in one year. On the digital side, Drage helped Starbucks position itself as a Silicon Valley-style innovator, regarding the launch of mobile order and pay on the brand's app.
Haley Drage
Director, global brand communications, Starbucks 39
The world's most endangered animal species don't know it, but Steve Ertel has been working to protect them and their habitats for over 15 years. The Washington, DC-based strategist oversees a 20-person team for the World Wild- life Fund, a global conservation powerhouse. Credited by his team as an exceptional leader and visionary, he overhauled WWF's media relations and expanded the scope and influence of comms, taking on social media, influencer engagement, third-party content placement, and entertainment relations, and managing high- profile events. Whether working with a community, NGO, corporation, or the media, he found ways to make connections on critical issues. Last year, when the United Nations climate talks in Paris (COP21) included 200 governments and re- sulted in a climate action agreement, Ertel kept WWF, its mission, and those it protects top of mind during the negotiations, securing 5,500 news stories and a first place Twitter influence ranking among U.S. nonprofits. Recently, he ramped up a decade-old Earth Hour program to get people across the world to turn off their lights for an hour with a social execution that resulted in 2 billion uses of the #EarthHour hashtags.
Steve Ertel
VP, media and external affairs, World Wildlife Fund 38
Gabby Etrog Cohen was just the fifth corporate employee of SoulCycle, the bicycling fitness sensation founded in a single Manhattan studio that sparked a bona fide craze. She helped set up the fledgling company's marketing and PR departments, scaling the operation to over 20 employees as the classes attracted hundreds of thousands of fans. It grew from five to over 60 studios, and ridership has increased from 1,300 daily riders to nearly 16,000. Now a member of the SoulCycle executive board, under Cohen's leadership the organization secured thousands of strategic media placements from The Today Show to Vanity Fair. Her team also knew how to tap into influencer and celebrity power early on, introducing dozens of pop-culture icons and celebrities including the Kardashians, Madonna, and the Beckhams to the brand. She executed several crucial brand partnerships with Oprah Winfrey and Target, turning SoulCycle into a household name as well as a prestige lifestyle brand. Cohen also spearheaded comms as the brand filed to go public last summer, but later put the IPO plans on hold in a rocky stock market. Colleagues credit her with always walking into "any issue or problem with a smile and a solution," and a genuine love for the industry.
Gabby Etrog Cohen
SVP, PR and brand strategy, SoulCycle 36
Eddie Fernandez founded and heads up Ogilvy's sustainability and corporate social responsibility practice, OgilvyEarth, where he leads top clients through environmental communications, including Ford, Coca-Cola, the Bill & Melinda Gates Foundation, and the United Nations. Most notable has been his work with Ford, where he led the team that debuted a first-of-its-kind plug-in hybrid concept car with specialized solar panels on its roof. The launch resulted in a billion impressions in spring 2014, helping Ford stand out as a leader. "Eddie has entered Ford's inner circle — a trust that is not easily earned," says Ray Day, group VP of comms, Ford. Earning that trust catapulted Fernandez to a spot on the WPP Global Team Ford leadership unit, overseeing all U.S. activities at the multi-agency WPP division that works on behalf of the automaker. Coca-Cola also benefited from a launch led by Fernandez: its PlantBottle packaging. An aggressive partnership-based strategy aligned the soft drink manufacturer with audiences and influential voices, as well as speaking opportunities at important conferences.
Eddie Fernandez
SVP, group director, OgilvyEarth 34
In an era when food and eating habits are simultaneously revered and dissected, Lanie Friedman has steered communications at one of the 10 largest packaged food companies in the U.S. Friedman saw the label transparency movement coming, long before consumers were talking about ingredient lists. She helped develop ConAgra's real foods plat- form and oversaw a successful media strategy for its child hunger CSR programs. Friedman also recognized a social sensation early: YouTube star Kid President. She worked with the young talent to create an on-brand video that captured more than 2 million views in five days. When she joined ConAgra four years ago as a comms manager, her impact was immediate and Friedman was soon promoted into her current role as director of brand communication. She "consistently over-delivers," say colleagues, even while managing hot-button issues such as obesity, GMOs, and chemical BPA. "In my near 30 years in this industry, I have had the pleasure to work with many amazing people. Lanie is among the best," says Jon Harris, SVP and CCO, ConAgra.
Lanie Friedman
Director, brand communication, ConAgra Foods 37
Joe Hathaway thrives on the details, whether that's research to inform a communications strategy or the setup of audio equipment for a VIP event. He spent almost four years working for New Jersey Governor Chris Christie as the "advance director" for special events. Two years ago, Bayer hired him to lead engagement efforts to ensure speaking opportunities, thought leadership, and media placements for executives from its New Jersey headquarters. And he even cofounded a specialized publishing company — all of this a few years after graduating from Yale University. It's no wonder he's one of the youngest PR pros to earn a spot on this year's list. "Whether he's working with executives for an upcoming engagement or doing the background grunt work for special events, Joe puts forth the same effort and sincerity," says his manager, Christopher Loder, VP and head of external communications for Bayer. Hathaway also serves as the corporate communications manager for its new TV studio, Studio B, and works a number of marketing partnerships.
Joseph Hathaway
Executive communications specialist, Bayer 28
Agency veteran Amy Inzanti leads a team of research and brand planning professionals across seven Cohn & Wolfe offices in the U.S., Canada, and Mexico. She manages the research for all business development efforts in North America, across every business practice. Inzanti's skill at generating research-driven insights to fuel business growth has made her invaluable on every challenge, say colleagues. "I can't imagine Cohn & Wolfe without Amy," says Jim Joseph, chief integrated marketing officer and president, Americas. "The entire team relies on her insightful analysis to fuel the creativity that our clients appreciate." One of her key wins at C&W is the creation and launch of the firm's DDIM Process, (Dig Deeper. Imagine More.) Her vision crafted a system that empowers strategic and creative development backed by research. She took it across agency offices in North America and Europe, executing training herself. Her research led to a tripling of the Alcon business, and insights into changing dining trends helped win the DineEquity corporate account, leading to an AOR relationship with Applebee's. "She will go to all lengths to ensure her team has everything that it needs," says Lynn Fisher, EVP, branding and insights at Cohn & Wolfe.
Amy Inzanti
SVP, North America director, branding and insights, Cohn & Wolfe 37
MacKay Jimeson successfully led corporate affairs for Pfizer's $7 billion internal medicines group, serving as spokesman and manag- ing media relations for several years on some tough issues. Most recently, he became senior director of corporate affairs, taking on global public policy, government affairs, communications, and CSR for the cardiovascular metabolic disease, neuroscience and pain businesses. He works hand in hand with company leaders to establish Pfizer's reputation as a leader — and drive revenue. Jimeson's six years with Pfizer, marked by resourcefulness and creativity, made him a shoo-in for the new role. He grew favorable news coverage of Pfizer by 900% and man- aged news such as its loss of exclusivity with cholesterol-lowering drug juggernaut Lipitor when the patent expired. The company rolled out Lipitor for You to encourage patients to stick with the brand name, resulting in more than 2,000 articles, which helped drive enrollment. His work on the Viagra home delivery launch saw 1,000 orders placed in 48 hours after an aggressive media strategy, while a global kickoff for Sayana Press, a single-use injectable birth control aimed at the under-served women of developing countries reached millions digitally.
MacKay Jimeson
Senior director of corporate affairs, Pfizer 36
Kelly Kutchinsky is the consummate healthcare communications pro. The 16-year vet of the healthcare PR specialty is a confident leader who quickly rose through the ranks at Philadelphia-based Tonic Life Communications to the leadership team after joining as a senior account executive a decade ago. "Those of us who work with Kelly at Tonic benefit from her commitment and compassion every day," says a colleague. She brings in new business at an astonishing rate and retains key clients with year after year of service and creativity, which is hard to find in the sometimes risk-averse life sciences, pharma, and well- ness space. Kutchinsky oversees $3 million in accounts, ranging from consumer health- care products to investigational therapies for rare diseases. She led the pitch team that brought in the Johnson & Johnson diabetes care business, which remains one of Tonic's most longstanding clients. Kutchinsky also oversaw the team that won the agency's second largest account, Teva Respiratory, in 2010. The win was for communications support of a single product. Six years later, Tonic represents the entire franchise.
Kelly Kutchinsky
SVP, Tonic Life Communications 39
Sabrina Macias spun her passion for diversity into a successful PR career. Born in Argentina, the Toronto-raised executive kicked off her comms career in New York as director of PR for Prestigio Recordings, an indie Latin music label distributed by Sony Latin. Stints with top firms followed, including time at DeVries Global, but it was at Edelman where Macias made her mark. As VP, Macias led the firm's multicultural marketing practice and grew a team of three people in New York to 27, with revenue of more than $4 million. She developed multicultural marketing and diversity and inclusion strategy for Starbucks, Pepsi, and Microsoft. Moving in-house, Macias led marketing, multicultural, diversity, and philanthropic communications for NASCAR over three seasons as Hispanic audience ratings grew by 40%. Parlaying that sports acumen into a new role as head of communications at DraftKings, a leading fantasy sports company, she now leads all global consumer-facing and internal communications at a time in which the industry faces a number of legislative battles.
Sabrina Macias
Head of PR and corporate communications, DraftKings 38
When big pharma came a callin', Tyler Marciniak found his niche. Now with the U.S. branch of Astellas Pharma, Marciniak began as a team lead for Edelman with Pfizer, where he led the global corporate- level marketing for healthcare services. Two years ago, Marciniak joined Astellas on its corporate affairs team before being named as product communications head for the company's U.S. business. He also lends communications guidance for the rest of the Americas. Marciniak also helped Astellas form partnerships with USA Rugby, the Australia Rugby Union, and the New Zealand All Blacks, with a health education initiative. As the exclusive healthcare sponsor of high-profile rugby matches. Astellas, along with advocacy organizations, are advancing awareness of men's health issues. The campaign earned millions of hits on social media, increasing awareness of prostate cancer. "Tyler's commitment to excellence, creativity, and leadership is key in Astellas' efforts to engage key stakeholders," says Jeff Winton, SVP of corporate affairs and chief comms officer at Astellas Americas.
Tyler Marciniak
Corporate affairs director, product communications, Astellas Pharma U.S. 33
Michelle McKenna's 15 years in corporate comms has been a blend of crisis planning and response, media relations, reputation enhancement, risk mitigation and, more recently, communication challenges related to cyber issues. For a decade at Hill+Knowlton and previously Public Strategies, she has worked with top brands including P&G, Target, and UPS. Her leadership and expertise has consistently led to expanding business opportunities on cyber issues in particular, and she has spoken at client forums and SXSW on the subject. The combination of McKenna's drive and multi-industry expertise has left her mark on numerous aspects, including taking the helm of one of H+K's most important client products, Flight School. McKenna has helped transform the immersive crisis simulation tool from a novelty to an essential training service, helping companies prepare for high-risk situations. She has acted as a local internship coordinator for H+K and helped create a pilot for one of the firm's first formal mentorship initiatives. And McKenna works closely with junior staff giving them exposure to strategy discussions and decision-making.
Michelle McKenna
VP, Hill+Knowlton Strategies 37
Jessica Merz is the toast of Barcardi, the spirits company that includes adult beverages of all flavors from its rums to Grey Goose vodka. When she was recruited, the brand created its first global internal communications position for her. Merz is responsible for communicating strategic initiatives, driving adoption of new tools, and handling executive communications for about 6,000 employees. Before Bacardi, she kept things locked down at ADT, the world's largest electronic security provider, as the company's director of employee comms across the U.S. and Canada. Prior to that, Merz was DHL's senior manager of corporate communications for the U.S., developing award-winning internal communications campaigns, tools, and strategies for 40,000 employees and contractors. While at DHL, she led internal communications for several express and supply chain integrations, including a $1 billion deal to bring the company to the U.S. Merz's internal comms programs at Bacardi include its employee intranet and a recent global employee program celebrating the company's 150th anniversary.
Jessica Merz
Director, global corporate communications, Bacardi-Martini 39
Leading corporate comms for the nation's second-largest retail bank through the past decade is no small feat, but Carla Molina has proven herself bankable. Rising through the ranks at Bank of America, she's been instrumental in helping the organization during the recession and post-recession turmoil. Molina communicates with key internal and external audiences about the bank's value propositions, pricing strategies, and strategic initiatives, focusing on protecting and enhancing the company's reputation through the media and influencers. She previously headed up comms for three major initiatives at the bank as Molina helped introduce an industry- leading policy on overdrafts to key media and influencers; assisted in simplifying products for the bank's more than 42 million customers; and had a hand in launching SafeBalance Banking — an alternative to traditional checking accounts. These projects solidified the brand's position as a leader in digital banking, results that were proven by the bank's award- winning Trends in Consumer Mobility re- port, which Molina created and developed.
Carla Molina
SVP, corporate communications, Bank of America 38
Beauty may be skin deep, but marketing for beauty and skincare is no superficial act. Laura Morgan is well aware of this as she supervises the global and regional Olay and Samsung Mobile accounts for DeVries Global. Morgan also teams with influencers including media, bloggers, celebrities, fashion designers, and makeup artists. For Samsung Mobile, she works on its global lifestyle positioning strategy to drive relevancy outside of techies, most recently in tandem with DeVries U.K. to secure a new fashion client to drive regional synergies for a U.S. market launch. Prior to DeVries, Morgan was a global account director at MSLGroup in London. She now has more than a decade of experience over a diverse range of consumer categories, from multibrand P&G product portfolios to lifestyle. Her knack for news has led to key cover- age for multiple clients. For example, Morgan saw the opportunity to leverage a client's R&D multi-decade study of women who age exceptionally well. She and her team strategically pitched the story around the world, generating 6.5 billion impressions across the U.S., U.K., and China.
Laura Morgan
SVP, DeVries Global 35
Anything Keri Potts' bosses toss at her, she knocks it out of the park. The sports fan and former college athlete has helped reinvigorate some of ESPN's most important and historic properties. When ESPN dipped its toe into reality TV, scripted dramas, and documentaries, Potts quarterbacked those projects. Many of the shows were big hits, and colleagues credit Potts' ability to quickly embrace new audiences and find creative ways to get in front of key influencers. She parlayed that success into new ways to promote the ESPY Awards and later led PR around a newly created 30 for 30 ESPN Films division, building out a reputation for an unfamiliar brand. Tapped to lead comms for ESPN's largest new business, its SEC Network, she shepherded the college sports content network through its first year of existence. "She simply drives success," says a colleague. And if you haven't read her 2010 story on how she escaped a would-be rapist, you should. Potts spoke publicly on TV, at sexual assault awareness programs, and launched a blog and Twitter feed, supporting and guiding other victims of assault.
Keri Potts
Senior director, communications, ESPN 39
Janet Rivera-Hernandez is a leader who inspires trust and builds teams wherever she goes. She oversees a 16-person comms unit for the financial services organization's Latin America and Caribbean region. Rivera-Hernandez is also credited with contributing to the branding and positioning of MasterCard globally and in the region during a time of huge growth. She built MasterCard's top reputation around safety and security, innovation, and financial inclusion. Rivera-Hernandez established a regional online newsroom in three languages, and launched a digital communications practice for the region, which includes native advertising — a first for a non-U.S. region of the credit card company. She migrated MasterCard's flagship CSR program, Consumo Inteligente, to digital, launching it on Facebook, Twitter, and its blog. Rivera-Hernandez has spent more than a decade with MasterCard and also leads an internal comms team that supports staff engagement efforts in a region with about 12 offices and 650 staffers.
Janet Rivera- Hernandez
VP, senior business leader, Latin America and Caribbean region, MasterCard 37
James Robinson has spent his whole career at one agency, joining APCO Worldwide 17 years ago as an intern. Robinson grew up in the U.K., earning his education at the University of Cambridge, studying Chinese language. Fluent in the language, he set off for Beijing where he linked up with APCO, helping clients such as Tesco, Daimler- Chrysler, eBay, and Estée Lauder optimize for the fast-emerging market. Robinson later relocated to the U.S., where he helped set up the firm's fledgling New York office. A decade in, he worked on some of APCO's biggest clients including Microsoft and PepsiCo. He quickly became the go-to for guiding organizations, including Nike after its 2000 factory labor issues and Bank of America when it emerged from the 2008 financial crisis. "James develops strong relationships and becomes a trusted adviser to clients. I saw this firsthand when I hired his team while at Hilton Worldwide," says Jennifer Silberman, VP, CSR, Target. "He challenges the status quo and pushes the boundaries of communications." Now, as the leader of APCO's sustainability and purpose practice, he works across 30 offices to integrate sustainability and grow it into a multimillion-dollar business.
James Robinson
Senior director, global practice leader, sustainability and purpose, APCO Worldwide 37
Last year was a historic one for PayPal, Pablo Rodriguez's home base for the last four years. The online payment company spun off from eBay and traded on Nasdaq as an independent entity. Rodriguez was chosen to lead comms around the New Money global brand campaign — which included a Super Bowl ad — in what was PayPal's first major marketing foray as a newly independent company. Rodriguez delivered, driving coverage in The Wall Street Journal, Today, and more. The integrated campaign resulted in 1,000 placements and a billion impressions. He oversees a team responsible for strategic planning and execution of Pay-Pal's global consumer product communications, and driving the consumer brand narrative externally for PayPal, Venmo, and Xoom brands. As lead on PayPal's annual holiday effort, Rodriguez executed a complex project, which helped position the brand as a lead-er in e-commerce and charitable giving. Teaming up with Guinness World Records, PayPal set the record for the most money raised online for charity in 24 hours on #GivingTuesday with $45.8 million.
Pablo Rodriguez
Director, global consumer initiatives, PayPal 34
In just a few short years, Tara Rush has guided Heineken USA to a number of important corporate moments, including GivingTuesday when it became the first beer company to join The Recycling Part- nership, a curbside effort to improve con- sumers' and municipalities' recycling. An increase in year-over-year stakeholder confidence and improved opinion of the U.S. entity earned her kudos, too. Rush has also led the charge on transforming the corporate relations operation within the organization, integrating a department that was siloed from the business. She's elevated the profession, but more importantly, by embedding a fully integrated team across functions from marketing to HR, and sales to business intelligence, proved communications can have a better impact, build relationships, and identify opportunities. Described as a "dynamic and collaborative leader," Rush is relied upon by company leadership. Her contagious energy motivates those around her as she is always finding ways to elevate the profile of Heineken USA brands among stakeholders, from employees to national leaders.
Tara Rush
SVP, chief corporate relations officer, Heineken USA 37
Alex Slater's business card might as well read, "head engineer." The Washington, DC, strategist and public affairs guru doesn't just talk, he builds. Whether that's forging a new alliance between a citizen group and a corporation, building up the reputation of a client in crisis, or erecting his own agency from scratch. Fresh out of a master's program at the University of Pennsylvania's Annenberg School, Slater was hired at Glover Park Group. He stayed for a decade, rising to MD of public affairs, as he easily bridged the political and corporate worlds, being as comfortable working an IPO as on union picket lines. Another Washington titan, SKDKnickerbocker hired him in 2012 to jumpstart its corporate affairs practice. A diagnosis — and survival — of a rare cancer in his early thirties left him rattled, but determined. He set out to build his own agency, launching it a year ago in DC at the age of 37. The nascent communications and public affairs shop, Clyde Group, grew five-fold over its founding year. Its high-profile client roster demonstrates the breadth of Slater's expertise, including the Bill & Melinda Gates Foundation and Nissan.
Alex Slater
MD, Clyde Group 38
Steven Soper first tested his political aptitude on the successful George W. Bush-Dick Cheney re-election trail, mobilizing and coordinating efforts in the 2004 presidential election. The then-recent graduate of the University of Iowa hopped over to the Republican National Committee where he oversaw training efforts as director of education programs. The White House was next. As associate director in the White House Office of Political Affairs for President Bush, Soper worked to support the second-term administration's policy positions through coalition building and outreach to stakeholders. Soper then put his significantly sharpened political knowhow to work for WPP shop, Direct Impact, as EVP, leading some of the company's most high-profile grassroots communications and public affairs campaigns and is a top mem-ber of the firm's new business team. He's advised a global financial services firm on local media relations; a global energy com- pany on crisis communications and issues management; and was an integral leader on the Ford Motor Co. account, overseeing the design and execution of its U.S. dealer training program and management of the automotive company's national grassroots field structure.
Steven Soper
EVP, Direct Impact 36
If Havas was handing out an award for the person "Most Likely to Run the World," Jody Sunna would run away with the award. Promoted four times since joining Havas PR seven years ago, she is now running both the New York office and the consumer marketing practice as deputy MD. "Jody is an organizer, motivator, and all-around PR professional whose enthusiasm and energy have contributed greatly to the success of Havas PR," says Ravi Sunnak, the agency's EVP of corporate, executive branding, and global. After taking over the consumer practice, she quadrupled it with the addition of Coty Fragrances and Godiva, among others. Most recently, she doubled the Ruby Rockets business, and secured more than 61 million media impressions for it, plus a 661% increase in Facebook followers in just five weeks. A savvy streamlining of the new-business process, executed by Sunna, has also converted more pitches than ever for Havas. She's "surefooted," always strategic, and steeped in every aspect of agency management, from finance to account handling to strategic marketing communications. Sunna gleans learnings wherever she goes, churning out smart, stealthy decisions to drive her agency and clients forward, says a peer.
Jody Sunna
Deputy MD, Havas PR North America 36
In six years Alex Tan single-handedly launched Golin's digital team in Dallas from one person (himself) to 70, representing 70% of the office's revenue. His secret? He listens. Managing the Texas team across all specialty areas, including strategy, analytics, creative, engagement, influencer marketing, and paid media, he's executed programs for top brands, including Unilever, PepsiCo, Texas Instruments, Toyota, and Wells Fargo. His early efforts brought in Cisco Systems and Adobe. Tan helped launch Golin's analytics function, ensuring client digital programming is informed by data and outputs are measurable. He created close work-ing relationships with a host of key platform and technology partners including social networks, analytics providers, and content creation, ensuring the team always had the necessary and most up-to-date resources. For Lipton, he led a cross-agency team to amplify the beverage brand's new launch during the 2014 Oscars. Using real-time creative and influencer and consumer engagement, the activation led to 13 million views of Lipton's commercial online.
Alex Tan
Executive director, digital, Golin 37
Ray Wert learned early on that crafting the right headline was key to grabbing attention and starting a narrative. He built Gawker's Jalopnik into the go-to auto forum over several years with over 4.5 million unique online visitors each month. On his watch, traffic increased from 2 million page views per month to 32 million. Wert later took on the role of executive director of content at Gawker Media, where he was in charge of conceptualizing and promoting scalable branded content and conversation offerings across all of Gawker's eight sites; views of sponsored content increased by over 300% in the first three months. Before that, he was the director of operations for Michigan Governor Jennifer Granholm, building a staff of 100-plus from the ground up. Wert's relentless focus on telling a good story, backed with the right data, has led to fundamental and sustainable change at GM. He's responsible for driving stories and content management at the Detroit-based giant and has built strong relationships across the senior management team, as well as with important external contacts.
Ray Wert
Team leader, storytelling and story bureau, General Motors Co. 37
When it comes to leading world-class comms efforts, Michele Wyman doesn't play games. The entertainment marketing pro got her start in publicity for Viacom, executing campaigns around shows such as Sabrina, the Teenage Witch for several years and then directing media relations and PR on live-action series and movies for the Disney Channel. Since then, the master marketing strategist lent her talents to GolinHarris, where she led programs for Nintendo of America, including the launch of Wii U. But it's her leadership of PMK-BNC's Activision account, maker of the smash hit Call of Duty, Guitar Hero, and more, where she's really made her mark. Wyman doubled consumer media coverage of Activision's titles in her first year, plus improved sentiment and message penetration. Her launch of its Destiny title in 2014 smashed sales expectations and shot the title to the number one slot immediately. Call of Duty: Black Ops 3 was the top video game in sales last year, which she helped propel through efforts such as an award-winning teaser campaign introducing Kevin Spacey as the game's new villain.
Michele Wyman
SVP, PMK-BNC 38